West Africa Area
World Federation of Methodist and Uniting Church Women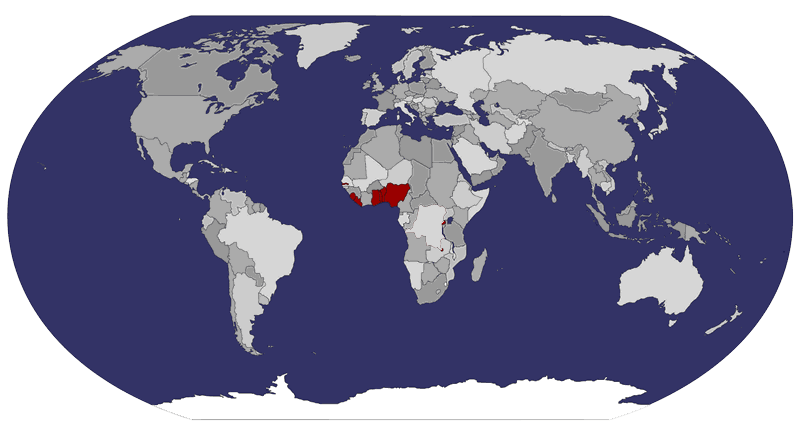 Benin
The Methodist Church
Ghana
The Methodist Church
Nigeria
The Methodist Church
United Methodist Church
Liberia
United Methodist Church
Sierra Leone
The Methodist Church
United Methodist Church
Methodist Church of West Africa
The Gambia
The Methodist Church of Gambia
Togo
Methodist Church of Togo
My Story
Jemima Amanor (Rev.) is a provider of Social Services for Methodist Church Ghana, that also involves Women's Ministry. She is an Ordained Minister and a Marriage Councilor, who has impacted the lives of many young and old couples. Previously, she worked as a Child Development Practitioner for 20 years. Among other roles she had there are: Nurse Educator in Public Health, Ghana Country Director (Compassion Int., an international Christian Child Development Organization) and the leader of the Child Development practitioners that impacts the lives of about 40,000 children and their families in many communities in Ghana. She holds a Bachelor of Education in Health Sciences, a Master of Arts in Theology and Culture and a Certification in Child Development and Advocacy. Jemima participated in the 10th World Council of Churches Conference in Busan, S. Korea; in the African Methodist Evangelism Conference in Zimbabwe in 2013; and was part of the 2014 Kirchentag in Germany. Her hobbies are gardening and reading.
ANIEMA UDOFIA
Area Vice President
West Africa Area
[Nigeria]
My Story
Deaconess Aniema Udofia is a Minister in Methodist Church Nigeria. The third child of her mother from Akwa Ibom State in the South-South part of Nigeria. She had her first degree in English Education (B. Ed) from University of Uyo, Akwa Ibom State and Master's degree in Guidance and Counseling (M. Ed) from University of Lagos, Lagos all in Nigeria.
She is a Coordinator for Women's Work in Methodist Church Nigeria. She has been a Pastor to many local Churches and Coordinator for Women's work in Circuits and Diocese after her Theological training in Methodist Theological Institute Sagamu, Ogun State, Nigeria. She attended so many seminars and Conferences both local and international to empower her and to boost her Ministry.
Deaconess Aniema is currently working in the Methodist headquarters as the head of department of Women's work. Through her office she organized seminars, retreat and Conferences for other Deaconesses, Coordinators and Young Girls and Ladies. As the Secretary to Women's Work Board and Committees of Conference she works with their Prelate wife, the Board Chairperson and other women leaders to make Christ known and to ensure that Nigerian Women are the Light of the World. They organised A-3 year certificate course for Ministers Wives within the country and Conferences for Women of all categories.
Apart from women Ministry Deaconess Aniema is into Caring, Preaching and Praying ministry.
She is happily married to Mr Ndifreke Udofia and they are blessed with twin boys. Worthy is the Lamb! Hallelujah!!.