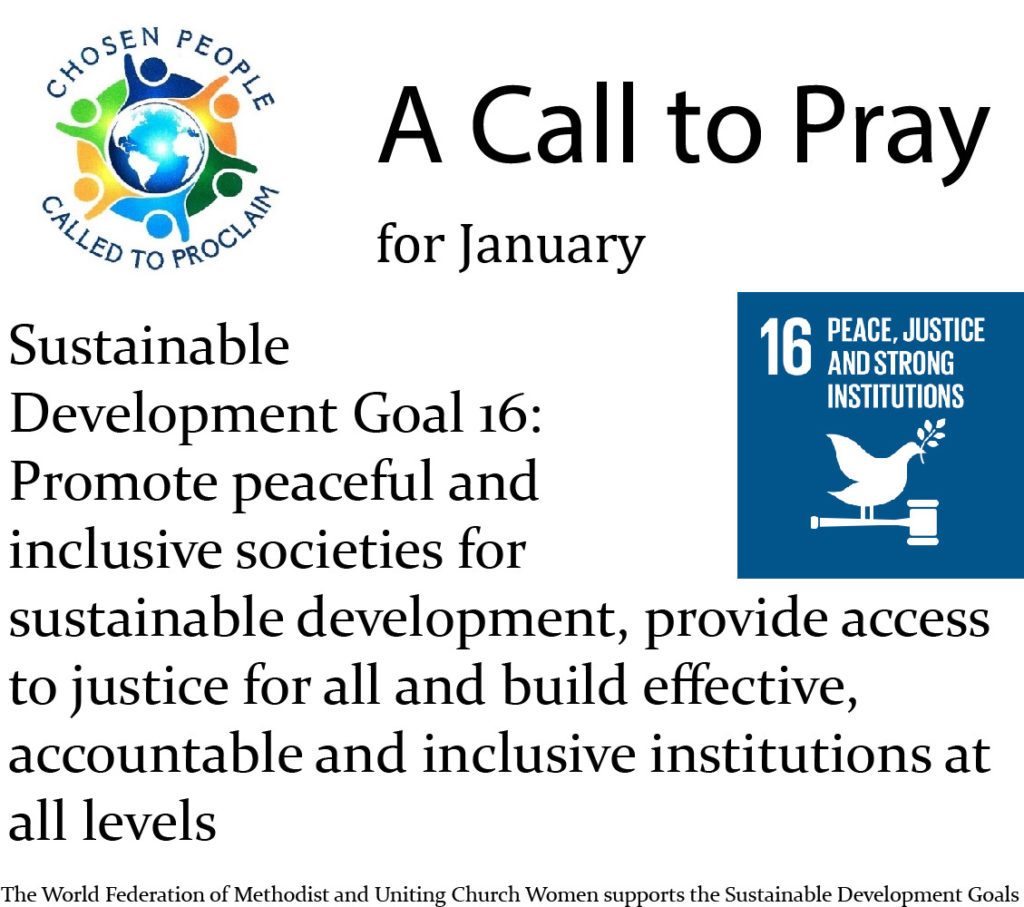 Sustainable Development Goal 16: Promote peaceful and inclusive societies for sustainable development, provide access to justice for all and build effective, accountable and inclusive institutions at all levels.
Crimes of violence, human trafficking, corruption and discrimination affect vulnerable people in all countries. Women and girls are usually the ones who suffer most in areas of conflict. Children are particularly affected as they miss out on education and health care in times of war. One in every four children world-wide are not registered at birth so do not have national identity status. Courageous women speak out at risk to themselves. It is vital that governments, civil society and other institutions address injustice of all types in order to restore and maintain peaceful societies.
Read
Psalm 140 as you call to mind those who are oppressed.
Pray
God of justice, Prince of peace,
We pray for those in our communities who are vulnerable,
who have no-one to protect them
no-one to offer safe refuge
no-one to include them and treat them with respect.
We pray especially for children,
suffering cruelty from those who would abuse or manipulate,
denied education, health care and national identity,
just because they were born in the 'wrong' time and place.
We pray for those whose task is to administer justice,
those who make laws,
those who police our towns and cities,
those who work for peaceful solutions to conflict situations.
'May justice roll on like a river, righteousness like a never-failing stream' (Amos 5:24)
Amen
Respond
Encourage your church to adopt safeguarding practices if they don't already do so
Find out the contact details of an appropriate person to inform if you suspect mal-practice.
Campaign for an end to violence against women and children through the Thursdays in Black movement.
Use your right to hold your elected officials to account. Talk with them about justice issues.
To find out more about Goal 16 and other Sustainable Development Goals visit: http://www.un.org/sustainabledevelopment
The World Federation of Methodist and Uniting Church Women supports the Sustainable Development Goals.