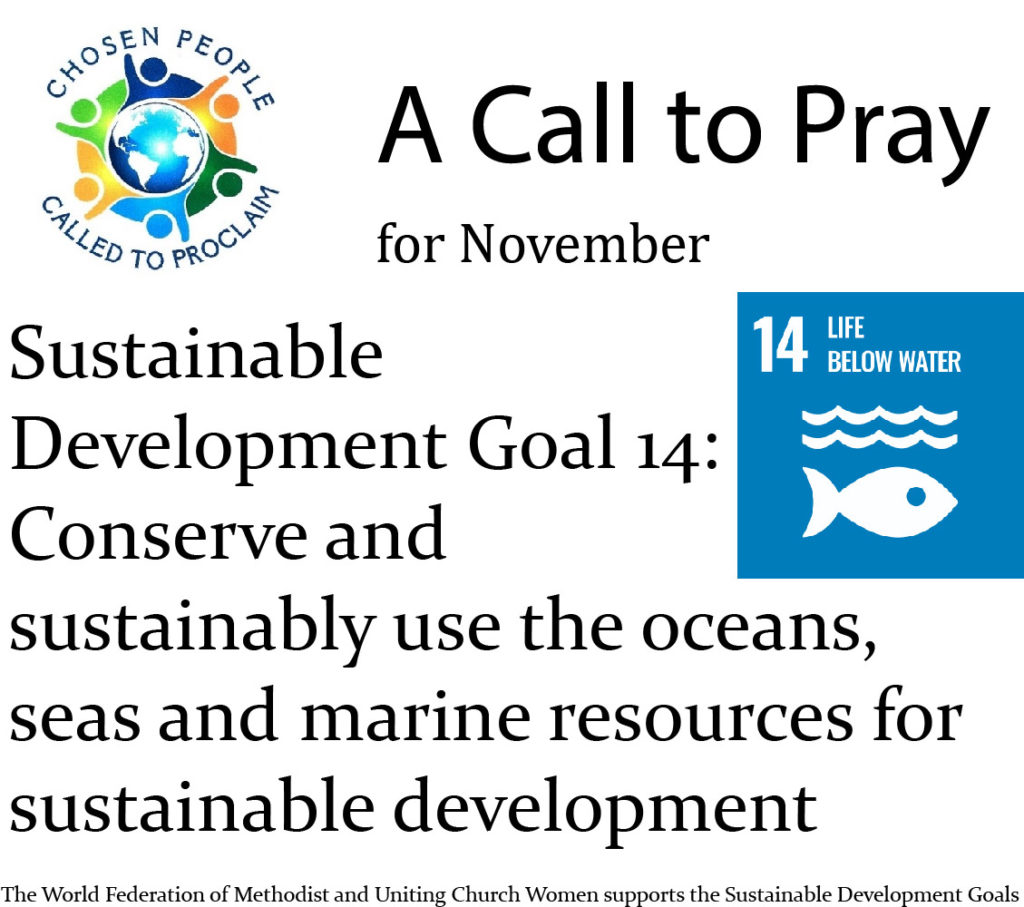 Sustainable Development Goal 14: Conserve and sustainably use the oceans, seas and marine resources
Discussions about our oceans should feature in the COP26 meeting in Glasgow this month.
Oceans cover three quarters of the Earth's surface and contain 97 per cent of the Earth's water
Oceans and fisheries continue to support the global population's economic, social and environmental needs.
Over 3 billion people depend on marine and coastal biodiversity for their livelihood.
Oceans absorb about 30 per cent of carbon dioxide produced by humans, buffering the impacts of global warming.
Carbon emissions from human activities are causing ocean warming, acidification and oxygen loss.
The ocean has also absorbed more than 90per cent of the excess heat in the climate system.
Ocean heat is at record levels, causing widespread marine heatwaves.
Read
Genesis 1: 20-23
Pray
Creator God,
The vastness of the ocean is beyond our understanding
The depth of the sea is beyond our reach
The wideness of the waters separates us
The variety of marine life amazes us.
The coasts of the seashore entice us for leisure and tourism
The colours of your coral reefs delight us
The contents of the oceans sustain us.
We rely on your oceans for food; we depend on your oceans to cool our planet.
Forgive us, Lord, for taking your seas for granted;
for failing to treat them with care and respect;
for plundering, polluting and poisoning the waters;
for killing and destroying through greed and neglect.
Help us to treasure your oceans and care for their contents
for the planet's sake and for our future.
Amen
Respond
Litter often ends up in the oceans, endangering life below the surface. Dispose of waste carefully!
Some ocean food products are managed irresponsibly, resulting in scarcity of resources. Shop carefully!
Coastal regions are vulnerable to tourism that can threaten natural resources and culture. Vacation carefully!
Our oceans are absorbing the heat we produce through carbon emissions. Reduce your carbon footprint!
To find out more about Goal 14 and other Sustainable Development Goals visit: http://www.un.org/sustainabledevelopment
The World Federation of Methodist and Uniting Church Women supports the Sustainable Development Goals.