The World Executive of the Federation are meeting in Foz do Iguaçu, Brazil for the second World Executive meeting.
The pictures below show the first day of the second World Executive Meeting of 2022 – 2026.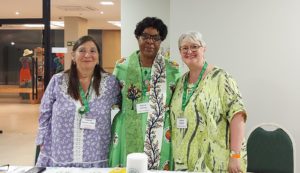 From left to right – the World Vice President: Ivonne Pereira-Diaz, the World President: Sipiwe Chisvo, and the World Secretary: Louise Wilson.

The World Officers with the Area Presidents.