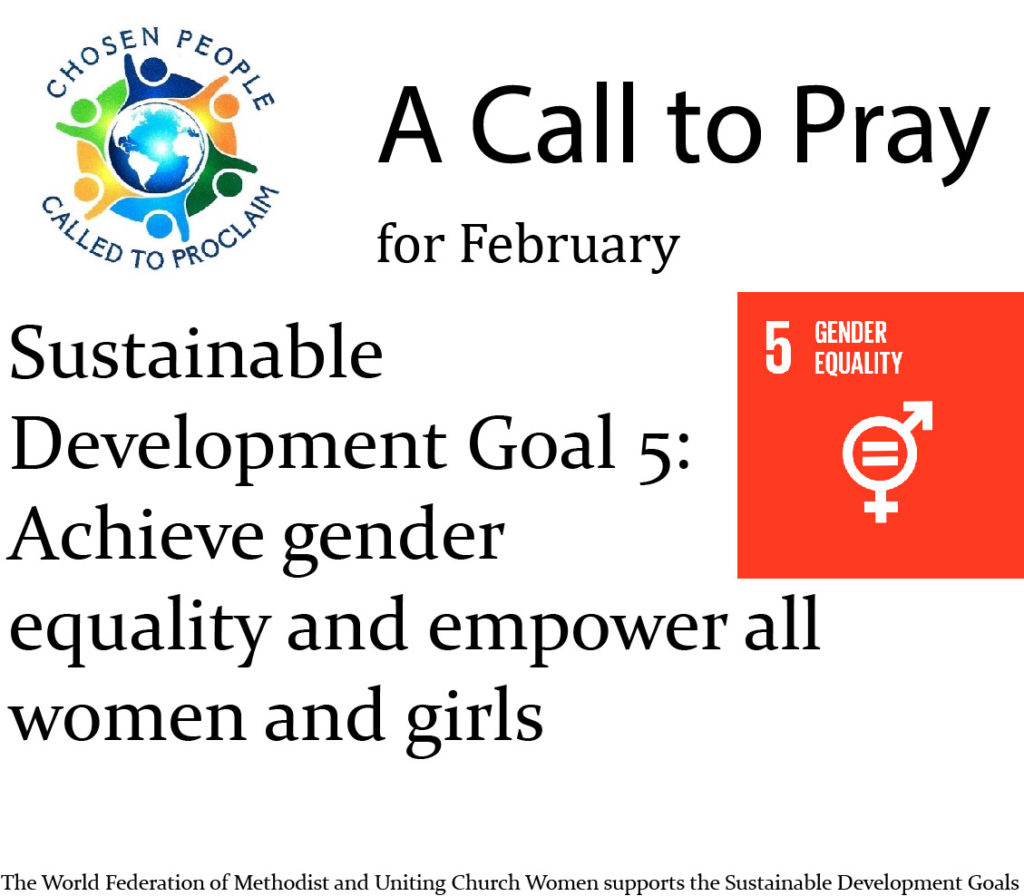 Sustainable Development Goal 5: Achieve gender equality and empower all women and girls
When more women achieve their potential, the whole world will benefit.
Gender equality is fundamental to bringing peace, prosperity and sustainable development to the world. Some progress has been made in education and job opportunities with more women appointed to positions of leadership in church and society, but there is still a long way to go.
The COVID-19 pandemic has particularly affected women and girls, who often work on the front line in healthcare or domestic service.
Women are more likely to be in low or unpaid work and are less likely to be independent financially. Some job opportunities are still denied to women. Some women doing the same work as men are still recompensed at a lower rate.
Families under financial pressures are often reluctant to pay for a daughter's education, preferring to force them into early marriage.
1 in 5 women between the ages of 15 and 49 suffer from domestic violence and they have been even more vulnerable during the last year as they have been required to stay at home, often with an abusive partner.
Gender discrimination in law and society works against women realising their full potential.
It takes courage to speak out.
Read
Numbers 27:1-11 which tell the story of the five daughters of Zelophehad who spoke out and changed the unjust inheritance law.
Pray
We thank God
for those who speak out against gender-based discrimination
for educational opportunities available to women and girls
for changing attitudes towards the role of women in society.
We ask God
to protect women and girls who are vulnerable to abuse
to raise up good role models for girls so they aspire to achieve independence
to change the attitudes of those who would demean women.
We praise God
for the work of the Commission on the Status of Women at the United Nations each March
for recent appointments of women to high office, including Kamala Harris as Vice President of the USA
Respond
Find out what your Unit is doing to combat gender-based discrimination in the home and in the workplace, and think prayerfully how you might support this work and empower women and girls.
To find out more about Goal 5 and other Sustainable Development Goals visit: http://www.un.org/sustainabledevelopment
The World Federation of Methodist and Uniting Church Women supports the Sustainable Development Goals.