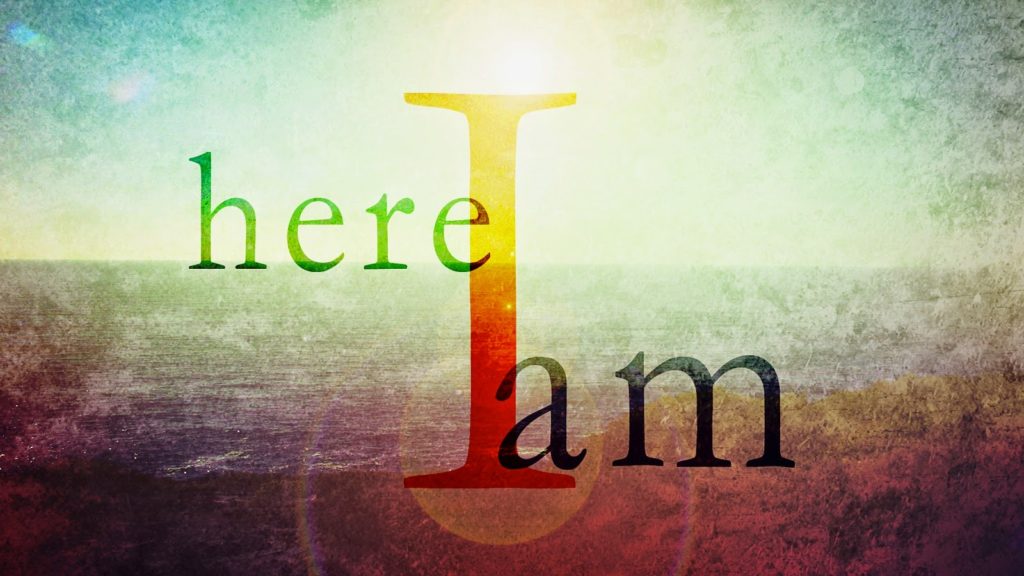 Dear Sisters,
I greet you all in the name of our Lord and Saviour, Jesus Christ, whose coming into the world we celebrate with joy.
I have been preparing a service for the fourth Sunday of Advent based on the two New Testament readings Hebrews 10:5-10 and Luke 1:39-45. You may want to read them and refresh your memory. I would like to share with you some reflections on words spoken by both Jesus and Mary 'Here I am!'
'Here I am!' What a welcome sound when spoken by a loved relative or friend who visits us in our home.  At Christmas we are reminded that it is God in Jesus Christ who comes to us saying 'Here I am!' Jesus goes on to say, 'It is written about me in the scroll. I have come to do your will, my God.' (Hebrews 10:7 and 9 NRSV)
It was God's will that Jesus would come into the world, to live our human life and to die on our behalf and rise again, so that we could be reconciled to God without the need for repeated sacrifices and burnt offerings. That was God's intention; and Jesus was obedient to the will of God.
Mary was also obedient to the will of God. When the angel Gabriel came to her with the astonishing news that she was to give birth to the Son of God, she said 'Here am I, the servant of the Lord; let it be with me according to your word.' (Luke 1:38 NRSV) Mary may also have said 'Here I am!' as she entered the home of her cousin Elizabeth. What joy they shared as they recognised the truth, that the child in her womb was the one who would fulfil the prophecies and change the world forever.
Surely the two women hugged and danced as they celebrated together. Mary sang a song of praise and prophecy of a new world order, where God's justice would rule.  We know that our world is still in need of God's justice, grace and mercy. Our greed still needs to be turned to generosity, our pride transformed into humility, our distrust of others changed into love for all. We long for an end to poverty and hunger; for an end to violence and oppression. And as Christians we trust that with God, all things are possible. As we sing carols this year, we proclaim the wonderful news that Christ is here in the world, inviting us to be part of that miracle of transformation.
If you are planning on visiting anyone this Christmas, I wonder whether you will announce 'Here I am!' As you do so, will you carry within you a message of divine love and hope, as a representative of the church, the body of Jesus Christ? Just as important, I hope you will find it in your heart to be able to say to God each morning, 'Here I am. I want to do your will today.'
May the presence of God the great 'I Am', God the Son and God the Holy Spirit be a blessing to each one of us and to all those whom we love, this Christmas, throughout 2022 and for evermore.
Amen
Alison