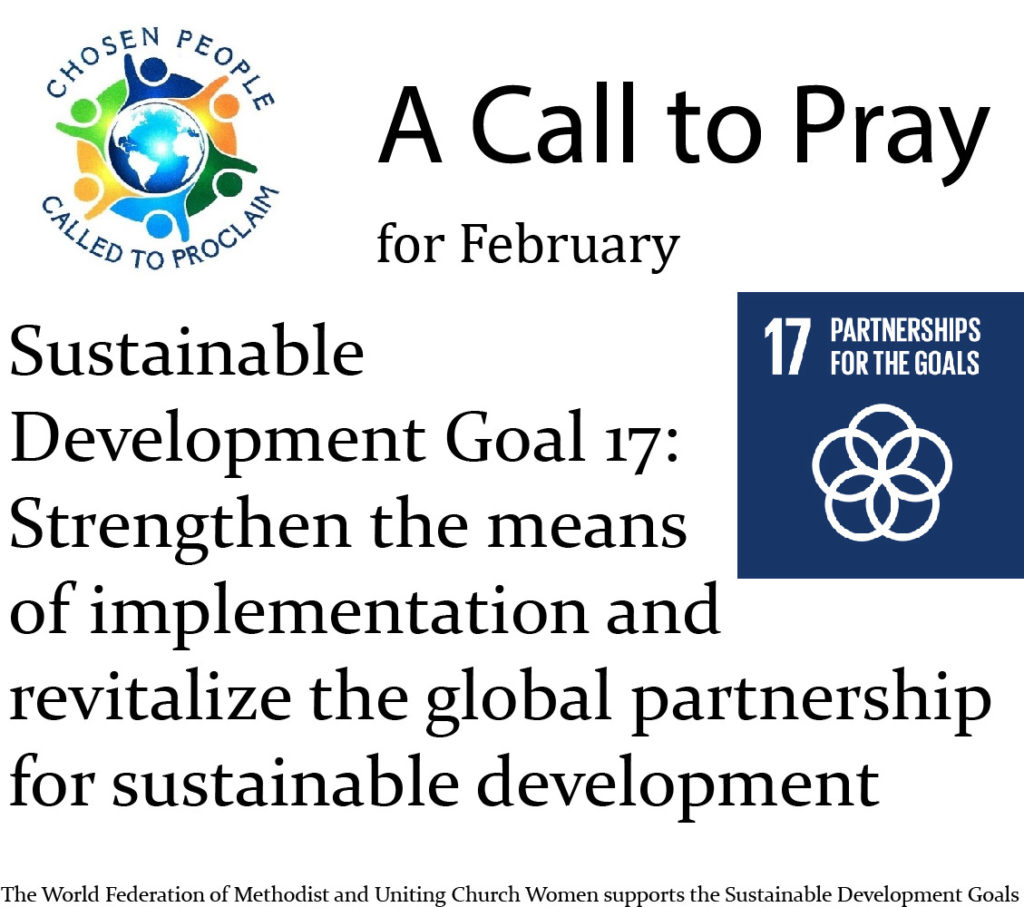 Sustainable Development Goal 17: Revitalize the global partnership for sustainable development
The 17 SDGs can only be achieved with strong global partnerships and international cooperation.
'A successful development agenda requires inclusive partnerships — at the global, regional, national and local levels — built upon principles and values, and upon a shared vision and shared goals placing people and the planet at the centre.'
Governments, civil society, academia, scientists and the private sector need to work together to achieve these goals, and ensure no-one is left behind. Each nation needs to fulfil the commitments already made to provide finance for sustainable development.
The Christian church is already working across national and denominational boundaries through partnerships, supporting one another as members of the global church family in order to build back better.
Read
1 Corinthians 12: 12-26
Pray
Lord, when one part of the body is hurting, we are all diminished.
Show us how we might work together to achieve a more sustainable future for everyone.
Teach us how to cooperate as members of the body of Christ in the world,
Reaching out in love
Sharing our skills
Our resources
Our abilities
Our gifts
Our selves
Our future,
Addressing the challenges of poverty, inequality, climate change
Environmental degradation, peace and justice,
So that every person has an equal chance of reaching their potential
And living life to the full. Amen.
The World Federation Prayer Written by WFMW Executive members, 1986-91
Creator God, rooted in your loving care, nurtured through your Son Jesus, challenged by your Holy Spirit, we are in the world to bring peace with justice, reconciliation in love, and hope for all people. May our lives extend as the branches of our Tree of Life, bearing fruit of Unity and Love. We offer praise and thanksgiving through our Lord and Saviour Jesus Christ. Amen.
Respond
Join or create a group in your community to work towards one of the SDGs that is important to you.
Encourage your church and government to work in partnership with others to implement the SDGs.
Hold your government to account so they fulfil their commitments.
To find out more about Goal 17 and other Sustainable Development Goals visit: http://www.un.org/sustainabledevelopment
The World Federation of Methodist and Uniting Church Women supports the Sustainable Development Goals.