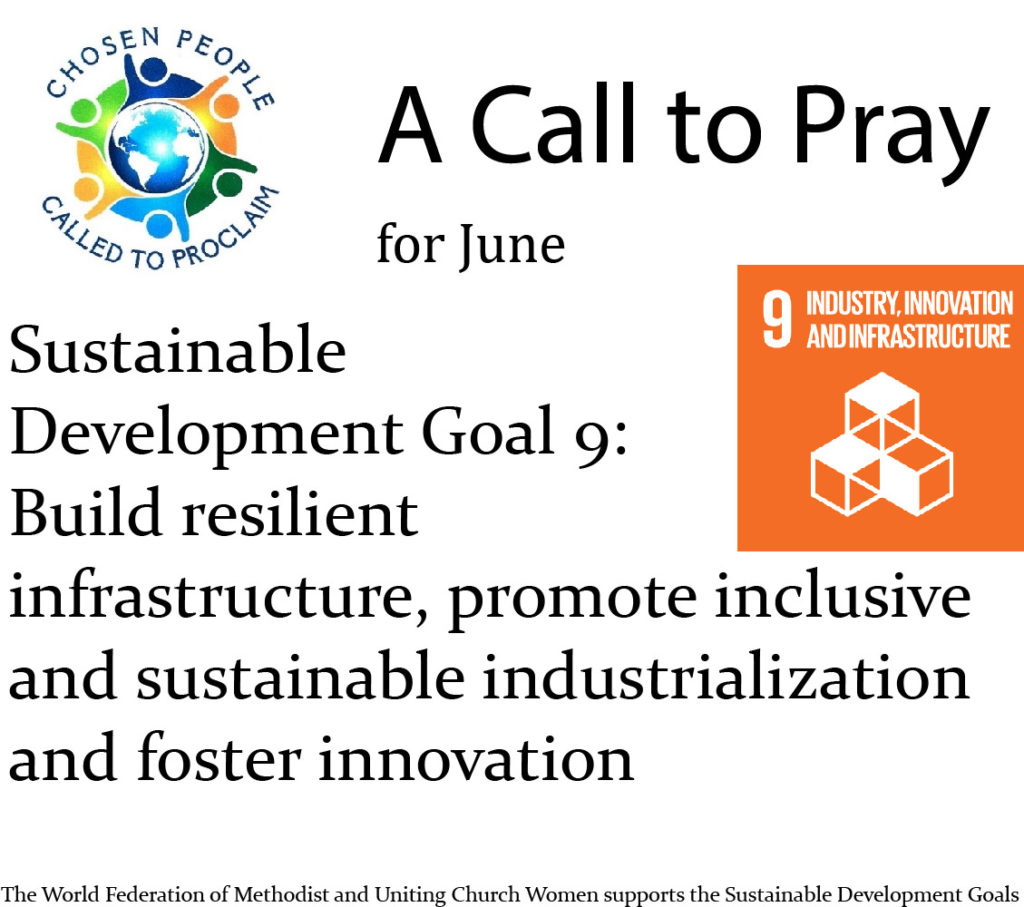 Sustainable Development Goal 9: Build resilient infrastructure, promote inclusive and sustainable industrialization and foster innovation.
The Covid-19 pandemic has increased reliance on online communication, but this is inaccessible to many due to unreliable electricity and poor internet signals.   In 2019, some 87 per cent of people in developed countries used the Internet, compared with just 19 per cent in the least developed countries.
Local and global travel has been severely reduced during the last year, with rail and air transport suffering financial losses. A similar decline in manufacturing has also weakened the global economy, leaving many in poverty and without work. Investment must overcome gender discrimination and empower women who have suffered most from this global crisis. Investment must also be ethical and take into account the need for sustainability.
Read
Check out the website of the UN Economic and Social Council  (ECOSOC) which seeks to advance the three dimensions of Sustainable Development: economic, social and environmental.
Pray
We thank God
For new initiatives that encourage community cohesion and well-being
For skills training in technology and creative arts
For new opportunities for sustainable income-generation
For improvements in internet access and mobile telephone networks
We ask God
To guide the leaders of the nations as they seek to restore the economy
To enable people of every nation to access vaccines and health care
For investors in sustainable and ethical manufacturing
To enable good connections for our online event in August
Respond
Think about how industry impacts on your life and well-being and use social media to push for policymakers to prioritize the SDGs.
Think about an action you could take to improve the quality of life for yourself and your community.
To find out more about Goal 9 and other Sustainable Development Goals visit: http://www.un.org/sustainabledevelopment
The World Federation of Methodist and Uniting Church Women supports the Sustainable Development Goals.